Feeling anxious about the ASVAB? You're not alone!

The
ASVAB
is an important test that can help determine your eligibility for military service and what jobs you may be qualified for.
It's completely normal to feel pressure, especially since passing score determines if you can enlist at all and a higher score can open more opportunities for you in the military.
But don't worry, with the right approach and some hard work, you can give your best performance on
ASVAB exam
day.
Below are some helpful ASVAB study tips to keep you on track. Follow these ASVAB test tips filled with do's and don'ts to make the most of your study time.
Do's
#1 Do Stick to One Topic at a Time
When it comes to ASVAB test prep, rather than trying to juggle multiple topics at once, focus on mastering one before moving on to the next. This will help you better retain the information and feel more confident in your abilities. Plus, it'll make studying a lot less overwhelming. Take it one step at a time and you'll be a pro in no time!
#2 Do Start Studying Early and Often
Consistency is key to making progress and feeling prepared for the ASVAB. A little bit of refreshing can go a long way, so don't be afraid to carve out even just 5 minutes a day to review material. The earlier you start studying, the more time you'll have to master the material. So make a schedule, set some goals, and get to work!
#3 Do Practice for Speed!
The ASVAB has a time limit, so make sure you're comfortable solving problems quickly and accurately. There's a big psychological difference between practicing at home and actual test day. Simulate test conditions as closely as possible to perform your best under pressure. Timing practice is key to acing the ASVAB, so don't skimp on it.
Don'ts
#1 Don't Rely On Practice Test Scores
ASVAB practice tests can be a study helpful tool, but they shouldn't be the only way you prepare. Remember, the actual test is graded entirely different than any practice test you will encounter, so the results will not be representative of your true potential score. Instead of using practice tests to help you determine your ASVAB score, use them to identify areas of weakness and topics that you need to continue working on.
#2 Don't Just Memorize Practice Questions
That's not going to cut it on the ASVAB! Instead, try to understand the underlying concepts and how to apply them using ASVAB study guides. Remember, the ASVAB is all about helping determine your readiness for military service and matching you with a job that best fits your strengths and abilities. If the only skill you bring to test day is memorization, it's going to show. Don't just memorize the ASVAB test questions; understand them instead.
#3 Don't Procrastinate!
Don't wait until the eleventh hour to start studying! To avoid feeling overwhelmed and unprepared on ASVAB test day, get a jumpstart on your studies and set aside dedicated time for them each day. Trust us, you'll thank yourself when test day arrives!
ASVAB Study Materials
8 out of 10 people fail the ASVAB on their first try.

Don't waste your time studying the wrong way. Make sure to follow this ASVAB study do's and don'ts. Remember, it's not just about putting in the hours, it's about studying efficiently and effectively. And to become even more efficient and effective in your studies, you're going to need to convenient and easy-to-follow study materials!

Check out our ASVAB Study Materials Below!
Register for

free online ASVAB classes

and get a bonus

online ASVAB practice test for free

!

Read Information ASVAB Blogs and Study Guides (Includes ASVAB Quizlet Flashcards)

Watch

fun and helpful ASVAB YouTube Videos

by Duran Learning

Join a

free ASVAB Facebook group

with 8,000 members and growing - weekly posts with practice problems, tips, and strategies
#1 Recommended ASVAB Classes and Practice
Our #1 Recommended ASVAB Resource -
All-Access ASVAB Program
Watch fun and easy-to-follow live classes (with 400+ recordings included)
Practice with 15,000+ confidence-building practice test questions (video solutions and walkthroughs included)
Keep track of what you've mastered and need to work on next with progress dashboards and weekly progress reports straight to your inbox!
Conclusion
By following these do's and don'ts when it comes to ASVAB study strategies and taking advantage of all the ASVAB study materials available to you at your finger tips, you'll be better equipped to manage your test anxiety and increase your chances of success on the ASVAB. Remember to take it one step at a time and be kind to yourself. You've got this!

What ASVAB Do's and Don'ts are you going to adopt for your studying?

For more ASVAB test-taking tips, check out our other blog posts!
More ASVAB Guides for You

Free

ASVAB Practice Test
+ Video Answer Guide
+

Free

Live Classes Weekly!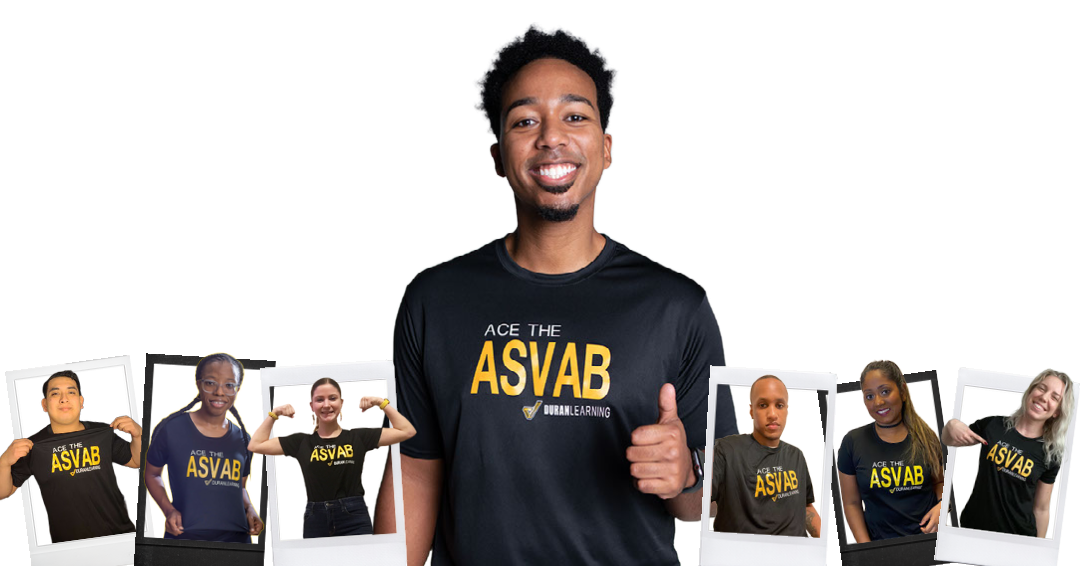 Getting Started
Best Practices: All-Access Pass
ASVAB Basics: The ASVAB, AFQT, PiCAT, and MEPS Explained
Learn the basics to the ASVAB and the related terms that you should know as an applicant.
The 5 Steps to Effective Learning
It's about quality, not quantity. Watch this video to learn how to learn fast AND confidently!
Don't Fall for the Practice Test Trap
Redoing the same practice test over and over won't raise your score. Watch and learn how to use practice tests the RIGHT way.
3 Simple Steps to Dominate Word Problems
There are 3 key steps to solving word problems!
Identify the Question

Use Keywords to Make a Plan
Solve

Watch below to see how it works!
What's the Best Way to Focus?
It's not easy balancing studying for the ASVAB with all of your other commitments. Start here to make focusing and raising your score easy!