Need an ASVAB Tutor?
Sign Up for the ASVAB All-Access Program
Ge
t
the ASVAB score you want and the military job you deserve.
Text/Call Coach Anderson: (567)-698-8867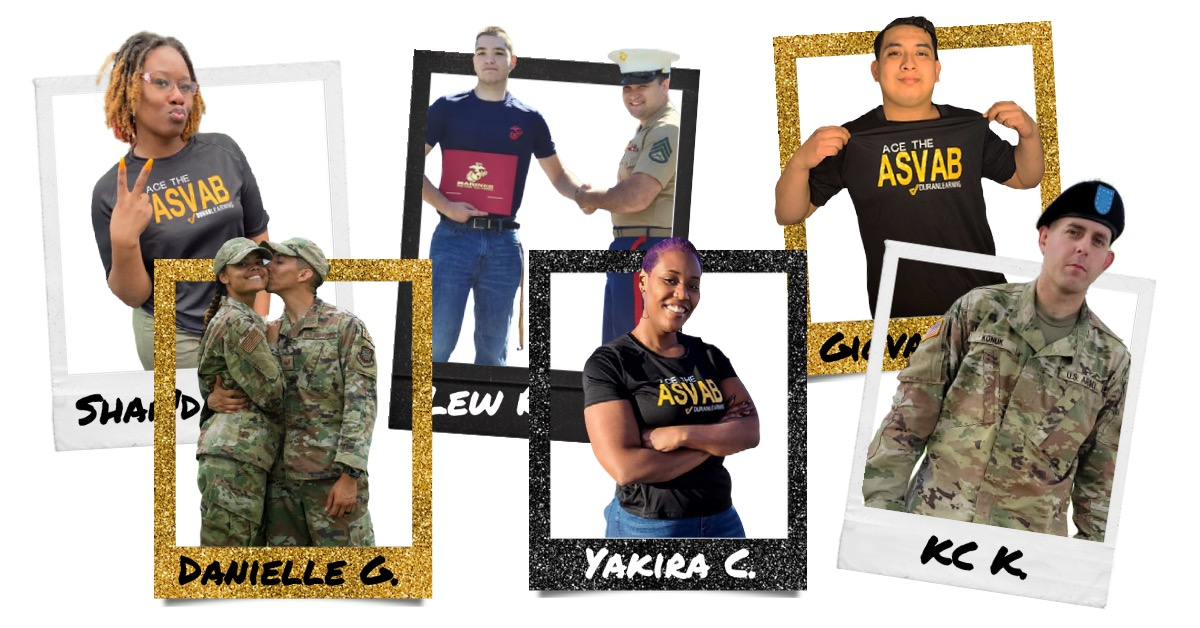 1
Online ASVAB Group Tutoring
Less test anxiety. More test-taking confidence.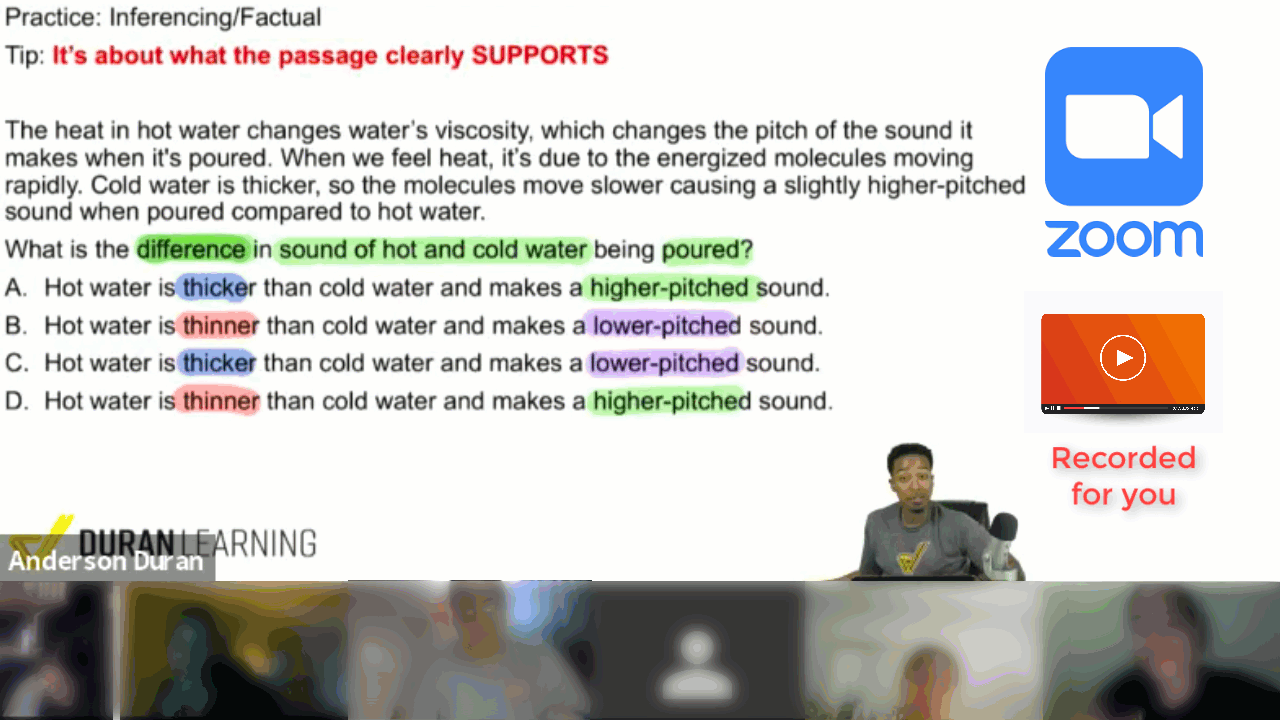 Interactive Classes
2-hour classes
Understand the concepts instead of memorizing questions and hoping they'll be on the test.
Ask questions anytime you're stuck.
Practice and get guided through each problem
Camera and mic are optional.
Recorded For You
Don't worry about missing classes. Watch the recording the next day so you don't miss a thing.*

*Recordings are organized in your account for easy access.
Lesson Library
Get bonus access to every class we ever taught. Raise your score anytime, anywhere with over 200 recordings organized by topic.
2
Personal ASVAB Tutor
I have your back all the way until you pass.
Why You Will Succeed
Test anxiety isn't fun. Neither is blanking out on word problems. And no one wants to wait 6 months to take the test again. Coach Anderson specializes in helping you build the mindset and attitude needed to get the ASVAB score you want, and the job in the military that you deserve.
Dependable Support
Monday - Friday
9am - 5pm Eastern Time
Text Anderson directly for:
Help with practice questions you're working on
Study planning
General ASVAB questions
Getting extra practice/videos if you need more
Technical support (account access and more)
Qualified Teacher
Master's Degree in Education (Math Specialist)
10+ years of teaching experience
Coach Anderson's Background:
Creates videos for K-12 public school students in Florida (Math Nation)
Taught teachers (FTCE/PRAXIS prep - The Learning Liaisons)
Taught college graduate students and graduate candidates (GRE Prep - ScholarDen)
Former Public School Teacher
3
ASVAB Practice Test Problems
No more confusing textbook solutions.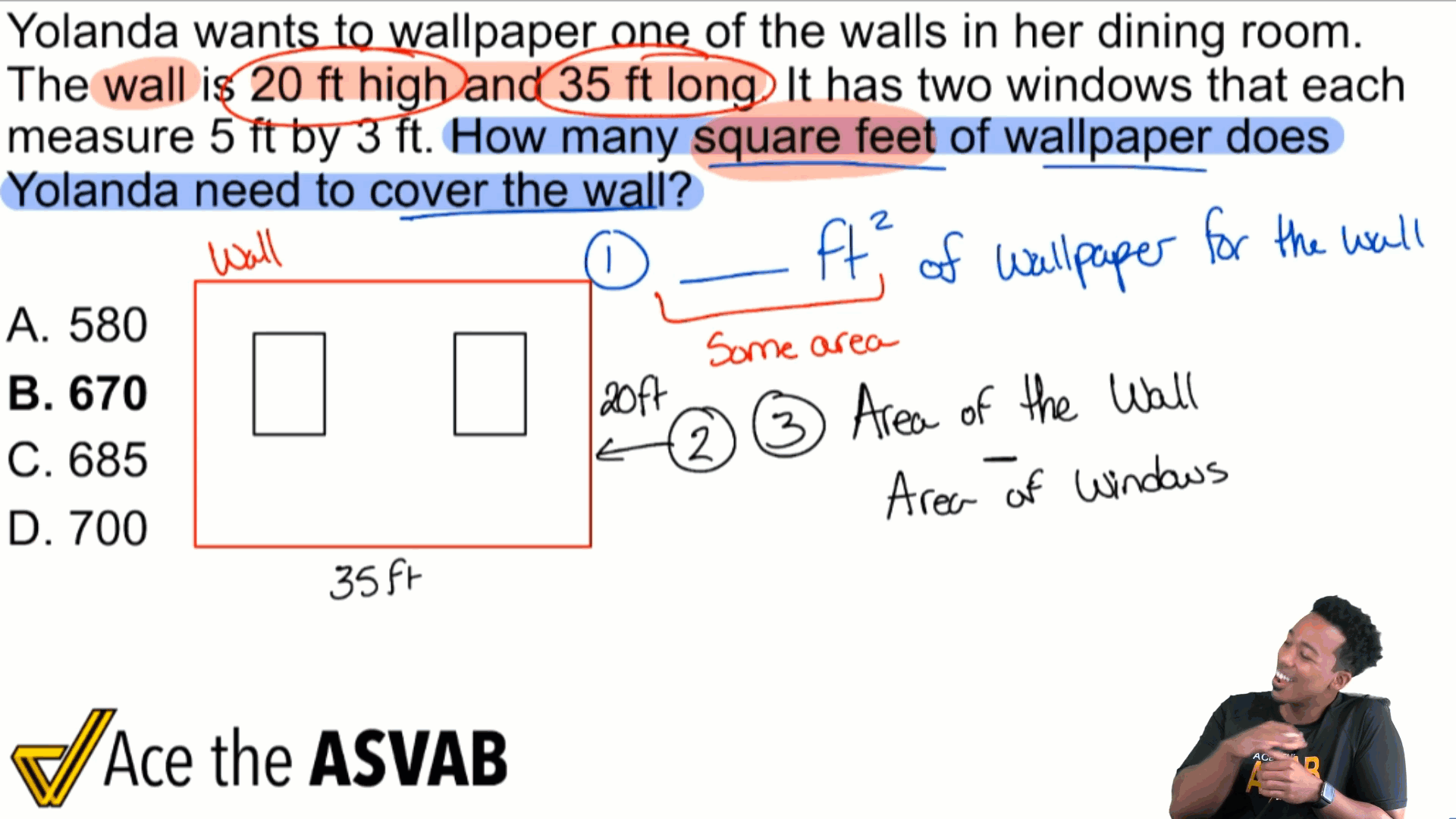 Practice. Review. Improve.
Bootcamp Courses
Improve your confidence with over 1500 total practice questions for the AR, MK, WK, PC, and GS subjects. Watch video solutions for the Arithmetic Reasoning and Math Knowledge practice.
Practice Packs
Take a practice test without the pressure. A practice pack is an untimed test with video solutions attached to each problem. Use them to quickly learn what topics you need to focus on when you study.
Practice Tests
Practice like the real deal. Practice being timed and managing pressure to eliminate test anxiety. Then, watch video solutions to learn from every mistake.
4
ASVAB Study Guide
Stay organized and confident.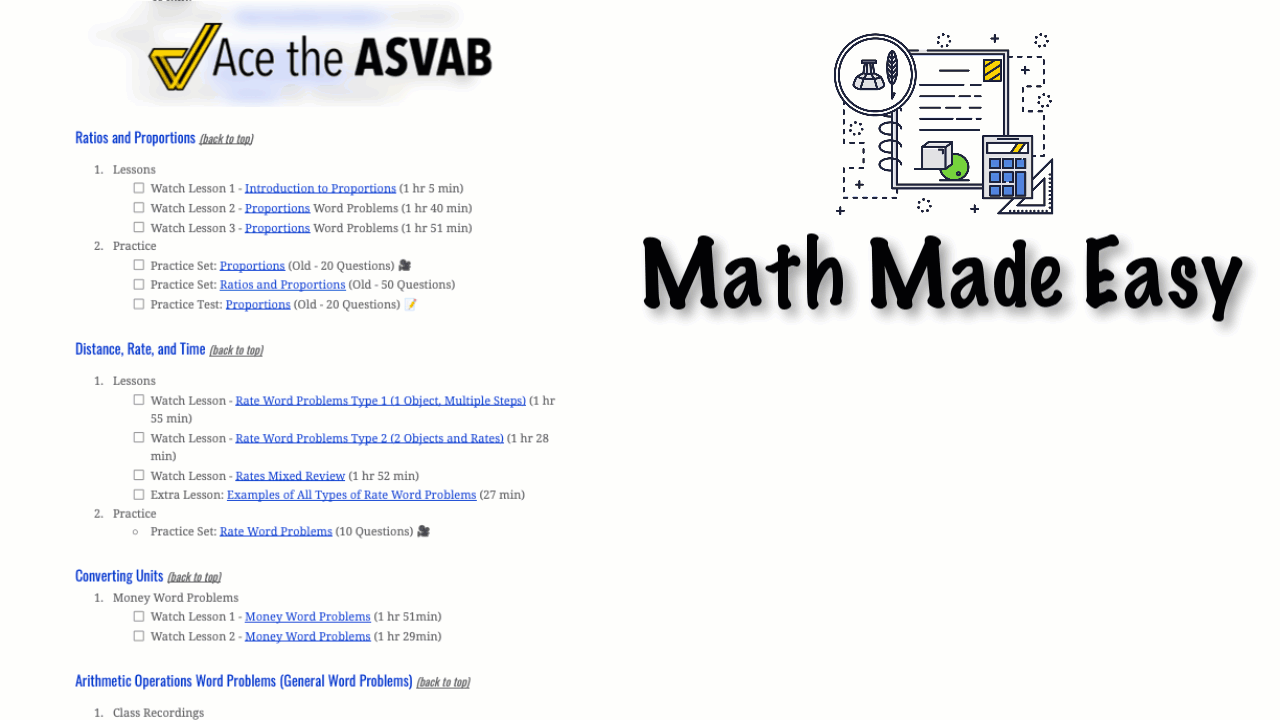 All-In-One Math Study Guide
Organized Learning
Organize your time with a guide that helps you establish your study flow. Pick a topic, sit down, and get to work. Start with lessons, flashcards, or practice with video solutions.
Updates Coming Soon
This is a new addition to the All-Access Pass, and we're excited to continue bringing you more. Future updates include:
WK and PC Study Guides

Mental Math and Basic Practice Worksheets
Mobile App
Diagnostic Tests
Additional Practice Tests
Your Input Matters
We create these study guides and updates because of your input. If you think of something you'd like to see more of, just let us know. If we don't have it, we'll create it. And while you wait, we'll provide the best alternative so you can keep learning in your way.
Their reviews can be your reality
They Aced The ASVAB. So Can You.
It's official! I swore into the U.S. Air Force!
I personally was aiming for a 51 when I returned to redo the test. Today I am so ecstatic to say I ended up getting a 70 instead a whole 36 point jump! Mr. Duran (Coach) THANK YOU SO MUCH!!!! You have no idea how grateful I am for you. To actually be someone that got my back, and took the time to explain math to a person that hated it for so long and can now say I comprehend mathematics!!!
- Brea R.
Thanks God for the blessings and to Anderson Duran for creating the perfect place for me to study. I passed the ASVAB and now going for more. US Air Force 🛩 🦾.
- Jose R.
I graduated from Air Force basic training August 5th! I'm still sooo grateful for Mr. Duran for the help with testing and for the life advice he gives (which I still use)! I did it and so can you! Study hard and aim high everyone🤍 thank you again Mr. Duran
- Valarie M.
ASVAB All-Access Program
Monthly or Yearly

Pick your plan. Raise your score.
*The Yearly package includes all future courses and practice tests for free.
Each plan comes with the following:

Live Classes and Recordings

Live classes (3x per week, 2 hours each)

At least 24 hours of live classes per month

Recordings available next day

Bonus access to lesson library
200+ classes organized by topic for you

*1,500 Extra Practice Questions

Math Bootcamp (Arithmetic Reasoning and Math Knowledge)

- 860 questions
- Step-by-step video solutions
- Organized flashcard sets

Word Knowledge Bootcamp

- 500 test-level practice questions
- Timed practice tests included
- Definition and example sentence included for every word

Paragraph Comprehension Bootcamp

- 50 unique practice passages
- Timed practice included
- Explanations included

General Science Bootcamp

- 200 test-level questions
- Organized into the 4 GS categories
- Timed practice tests included

Practice Packs and Practice Tests (3)

- Timed and casual practice with video solutions

*Bootcamp Courses Updated Regularly at No Additional Cost

Text Coach Anderson Anytime for

Help with practice questions

- Questions on the website
- Questions from any textbooks you are using
- Understandable step-by-step solutions

Study planning

- Use the available study guide; or
- Get a customized plan made for you

Any ASVAB related advice and help

- Understandings your ASVAB score
- Knowing what scores you need for your
- Help finding and communicating with your recruiter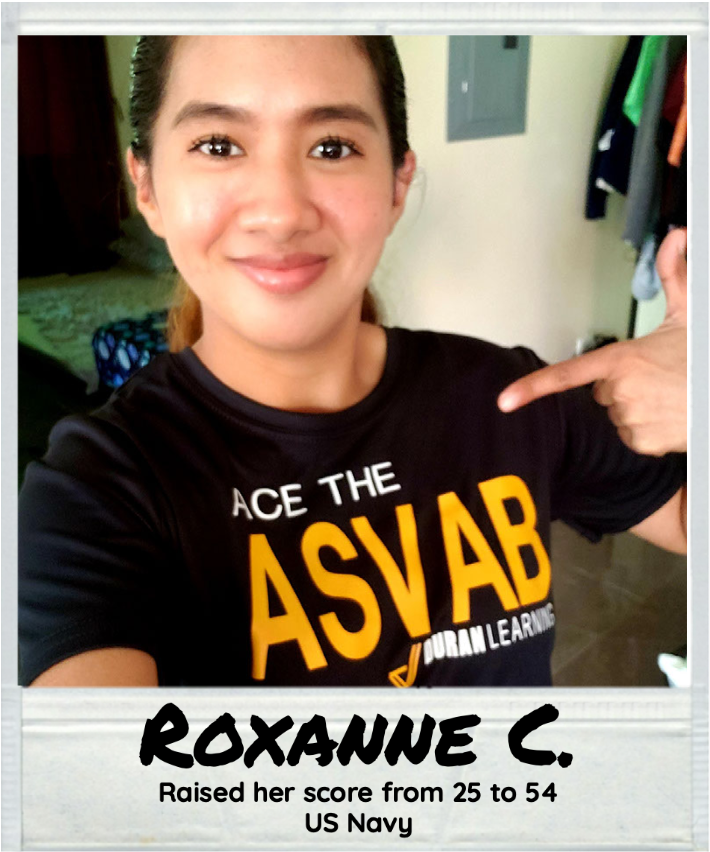 ❌
Other programs charge $150 or more per month
✅
Save over 70% with us AND get better results
Frequently asked questions
General Questions About the All-Access Program
What ASVAB subjects does the ASVAB All-Access Program cover?

As of September 2021:
Arithmetic Reasoning
Math Knowledge
Word Knowledge
Paragraph Comprehension
General Science
How long should I use the program?
Everyone is different. While most students pass and get the scores they want in 2-4 months (recommended), it is possible to take less or more time depending on how consistent you are.
What's the difference between the monthly and year package?
They both provide the same access to all resources on the website. However, the year package includes all new upcoming courses for free, where the monthly subscription will need to be upgraded if you want any new courses that are released.
Which is better: The Monthly Subscription or Year Package?
To make it easy:
If you want to pass as quickly as possible: Monthly subscription
If you want to get the highest score you can and get a specific job: Year Package
Is there a contract for the monthly subscription?
No. You can cancel at any time.
Do I have to wait until next month after I sign up to start the classes?
No. You can join any scheduled class after you sign up.
How do I cancel my subscription?
You can cancel at any time before the renewal date. You just need to log into your account and click "Cancel Subscription." You may also email/text Anderson before your renewal date and we can take care of it for you.
Do you offer refunds?
Refunds are not offered for forgetting to cancel a subscription. We send a reminder close to your first renewal, but please remember it is your responsibility to cancel when you do not wish to be in the program anymore.
All other refund requests are handled on a per case basis. Contact Anderson if you have any questions.
Questions About the Live Classes
When are the classes held?
How do I join the classes?
There two main ways to join the classes:
By checking your email 2 hours before the start of every class. It will have the Zoom link.
Check the Group Tutoring Pass course in your account. It is always updated with the next class's Zoom link.
*Either way, make sure you

ch

eck the schedule

and set reminders for upcoming classes.
How do I know what time the class is for me if I live in a different timezone?
In the schedule

(click here)

we note what time that is for most common timezones in the United States.
Do you need help figuring out what time that is for you? Text Coach Anderson (567)-698-8867 or email him: Anderson@DuranLearning.com

How long are the classes?
Do I have to use the mic or camera?
Nope! Mic and camera are 100% optional.
It is recommended that you at least use the chat box to participate.

Can I ask questions in class?
Absolutely. The goal is for you to raise your score, and asking questions is the main way to get there. Even if you need something repeated or shown in a different way, you should always ask.
How do I get the recordings?
The recordings are available the day after class. They are organized in your account under the "Group Tutoring Pass" course after you sign up. You will also find every class that Anderson has done there (over 200 classes).

Questions About Coach Anderson
What are Anderson's qualifications?
Anderson holds a Master's Degree in Education from the University of Central Florida.
He previously taught teachers to help them obtain their certifications.
In addition, he has extensive experience tutoring and teaching for the following exams: ASVAB, FTCE, PRAXIS, SAT, and GRE
How can I reach out to Coach Anderson?
You can reach Anderson in the following ways: text/call, email, Facebook, Instagram
Text/Call: (567) - 698 - 8867
Email: Anderson@DuranLearning.com
Facebook: Duran Learning
Instagram: @DoMoreWithDuran
Can I get one-on-one tutoring with Coach Anderson?
To keep it fair to the 500+ students he teaches, one-on-one tutoring is not provided at this time. We spend the majority of our time making more videos and content to help all students. However, it is possible that one-on-one tutoring will be available in the future.
Questions About Bootcamp Courses and Extra Practice
What are Bootcamp courses?

Bootcamp courses have practice specific to each subtest. You will have practice problems and explanations (videos for math) to help you raise your confidence and focus on one topic at a time.

How often are the Bootcamp courses updated?

The courses are updated on a weekly basis. The Math Bootcamp is updated most frequently with new problems and video solutions.

What are Practice Packs?

Practice Packs are untimed practice tests that you can watch video solutions to while you work. Long story short, they help you understand what you need to work on without feeling the pressure of the real test.

Fill out this form and we'll reach out soon!
Getting Started
Best Practices: All-Access Pass
ASVAB Basics: The ASVAB, AFQT, PiCAT, and MEPS Explained
Learn the basics to the ASVAB and the related terms that you should know as an applicant.
The 5 Steps to Effective Learning
It's about quality, not quantity. Watch this video to learn how to learn fast AND confidently!
Don't Fall for the Practice Test Trap
Redoing the same practice test over and over won't raise your score. Watch and learn how to use practice tests the RIGHT way.
3 Simple Steps to Dominate Word Problems
There are 3 key steps to solving word problems!
Identify the Question

Use Keywords to Make a Plan
Solve

Watch below to see how it works!
What's the Best Way to Focus?
It's not easy balancing studying for the ASVAB with all of your other commitments. Start here to make focusing and raising your score easy!